Thirteen graduate student teaching assistants have recently been recognized with Department of Chemistry Teaching Assistant Excellence Awards. They are:
Loryn Arnett
Jon Babi
Jeremy Gauthier
Margarita Gladkikh
Gabby Hoover
Jason Ka Wing Yeung
Nancy Khuu
Kamil Krawczyk
Bijan Mirabi
Paniz Pahlavanlu
Kenneth Tran
Brian Tsui
Bryton Varju
These awards were made by the departmental Undergraduate Studies Committee, and are based on the strength of written nominations submitted by both undergraduate students and course instructors. They represent the hard work of tutors and laboratory demonstrators across eleven different undergraduate courses,  from first-year to fourth-year: over 50 teaching assistants were nominated in total.
Many congratulations to everyone who taught so well during an exceptionally challenging year.
Below is a word cloud from the nominations received for our award winners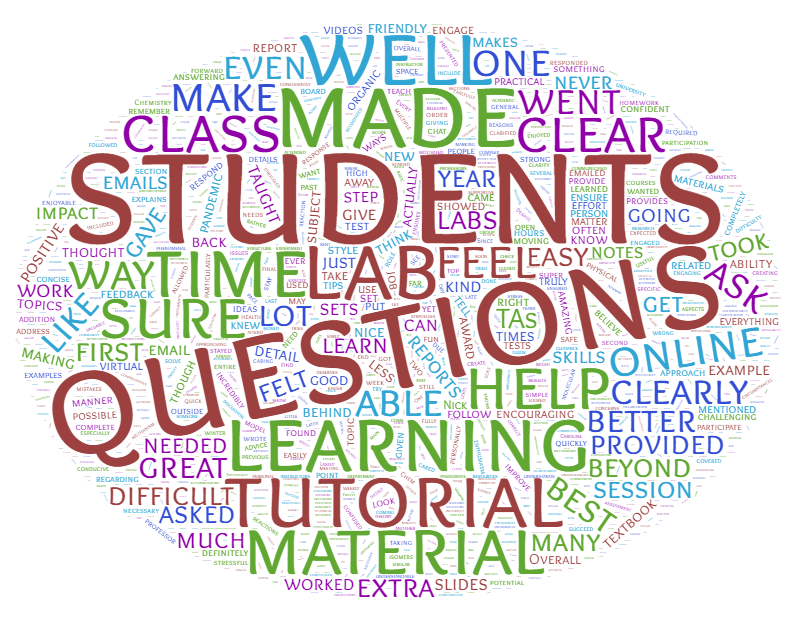 Categories