The department is excited to welcome the arrival of Xiang Li as our newest faculty member. Dr. Li has been appointed as Assistant Professor in Physical Chemistry and is cross-appointed to the Department of Physics in Chemical Physics.  
Dr. Xiang Li obtained her B.Sc. in chemistry from Nanjing University. During her undergraduate studies, she gained research experience in the synthesis, characterization, and electrochemical measurement of nitrogen-doped carbon nanotubes (NCNTs) in the laboratory of Dr. Zheng Hu. 
Dr. Li then completed her Ph.D. in chemistry at Pennsylvania State University with Dr. John Badding, where she worked on the synthesis of novel sp3 carbon and carbon nitride nanothread single crystals. Following her Ph.D. studies, Dr. Li joined the California Institute of Technology as a postdoctoral scholar studying condensed matter physics with the lab group of Dr. Thomas Rosenbaum. Her research with the Rosenbaum Lab focused on the development of high-pressure ultrafast optical measurement techniques to understand the nonlinear optical response of correlated magnetic materials. 
Dr. Li also worked with Dr. Yejun Feng at the Okinawa Institute for Science and Technology in the Electronic and Quantum Magnetism Unit, where she constructed a high-pressure low-temperature ultralow-frequency Raman system and investigated the pressure-tuned spin and lattice dynamics of a 5d transition metal oxide.
Dr. Li's research group at The University of Toronto will be interdisciplinary in nature, with a focus on the discovery and characterization of novel quantum materials.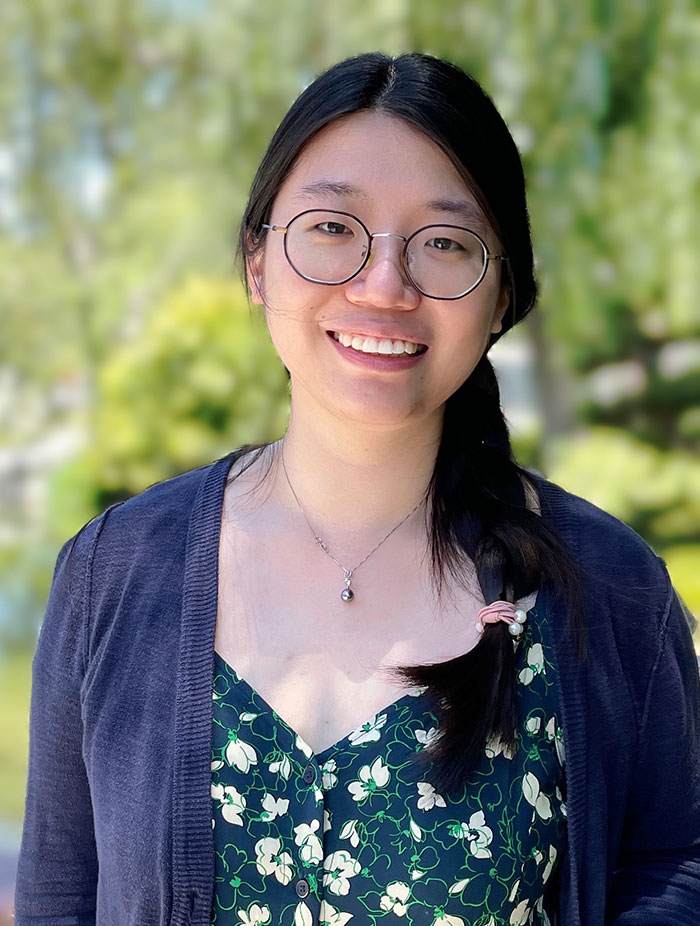 Meet Xiang Li
What sparked your interest in chemistry? 
In my senior year of high school, I was suggested to either apply for medical schools or choose aerospace engineering as my undergraduate major. Instead of paving the way towards being a physician or engineer, I decided to join a Chemistry department. The decision was made due to a dash of teenage rebellion, but more importantly I was fascinated by the great potential of being a chemist – designing and making new medicines and novel materials from the smallest and elementary components. During my study in college, I found myself more interested in physical chemistry and I love to explore the underlying mechanism of chemical processes, just like searching jigsaw pieces and putting them together into a mosaic to unveil the mysteries.
What are you looking forward to exploring in your lab at U of T?
The research programs in my group will focus on the discovery of new quantum materials and mechanisms, to control their properties and elucidate the correlated response across a broad range of energy and time scales. To find and realize the exotic states, we will first create and get access to the intriguing and abundant phase spaces by exploring versatile tuning capabilities, such as temperature, pressure, magnetic field and more. We will also develop powerful probing techniques, including but not limited to light and X-ray scatterings, to characterize novel quantum materials in real time. On the other hand, while inorganic systems currently make up the majority of work in the broad field of quantum materials, organic materials are a promising source for both scientific investigation and next-generation technology, with the merits of abundant raw materials, greater chemical tunability, and enhanced mechanical flexibility. We propose to apply non-topochemical solid-state reactions to produce new organic-based nanostructures with desired exotic physical properties and superlative geometric features.
My academic experience and joint appointment in both the Department of Chemistry and the Department of Physics makes interdisciplinary research natural. It also has helped me to shape the idea of creating a diverse and inclusive research and study environment. I look forward to working with students who are also interested in building the bonds between chemistry and physics in the quantum world.
What keeps you busy outside of the lab? 
When I have a long holiday, I like to travel with friends and try the foods that we've been curious about. I also enjoy reading and watching mysterious stories a lot.
Categories